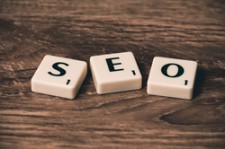 SEOExplode.com is proud to announce a new and improved SEO formula, and additional internet marketing & SEO services.
Online, September 28, 2015 (Newswire.com) - For more than a decade, SEOExplode has been offering professional seo services to small and midsize businesses looking to improve the online presence of their websites and blogs. The company has carved its own niche by developing cutting-edge, result-oriented SEO strategies for clients not only in the United States but also in different parts of the world. It has thrived on its unwavering motto of delivering 'Rankings that are out of this world!'. All the credit for this success goes to their years of hands-on experience, an extremely professional team of industry experts and an arsenal of analytical tools they use.
The public probably knows that SEO (Search Engine Optimization), when effectively planned and carefully executed, can help more people find your business website or blog when they look for a business like yours via a major search engine. But SEO is a dynamic industry and the tactics of ranking a web property at the top of major search engines continue to change. Over the last couple of years, SEO has taken a massive shift to include multiple other aspects of online marketing. To remain true to its commitment of providing higher search rankings for almost every kind of website or blog, SEOExplode has always kept its fingers on the SEO industry's pulse - changes in search engine algorithms and their impact on search results. That's exactly why the full-service and best SEO company has been able to retain its existing clients while attracting new ones, almost every other day.
"SEOExplode provides a live demonstration to each one of our prospective clients in order to show them exactly the SEO strategies we'll be implementing, along with some of our current, impressive case studies", says Chronis Tsempelis, founder and SEO consultant at SEOExplode.
Recently, SEOExplode added a host of other services to its existing list of offerings so that its clients don't give themselves a headache looking for related services and hire multiple agencies to complete multiple tasks. Whether you're an existing client of the company or planning to become one, customers can now turn to SEOExplode for services like website design, web hosting, social media optimization, reputation management, video creation, video optimization, pay per click, affiliate marketing, content marketing, conversion optimization and content writing among others along with our SEO Blog.
As mentioned above, transparency is key for each project that SEOExplode commits to. Presenting prospective clients with an elaborate presentation and giving them complete freedom to ask questions is a crucial part of the company's working process. At any stage of a specific project, simply request for the current status or get a detailed report after the task has been achieved. Each member on the SEOExplode's team believes in the power of regular communication. They clearly understand that trust and relationships can be established only through frequent communication.
If you're planning to launch a new web-based business or take your offline brick-and-mortar business online for global exposure, SEOExplode happens to be the one-stop destination to fulfill all your internet marketing needs. The company's current team consists of highly skilled SEO experts, online marketing consultants, multimedia professionals and web analysts among others. It's also growing rapidly as does the company's list of esteemed clients.
"Not only is SEOExplode capable of ranking your website or blog higher in search engine results but can also create a SEO and user-friendly site, host it, optimize it, market it and maintain it", says the SEOExplode Team.
SEOExplode Inc.
41-A West Merrick Rd.,
Valley Stream, NY 11580
Suites 2 & 4
1-888-939-7563
Toll Free: 1-888-9-Explode
Ph:(516) 887-1929
Fax:1-888-724-4569
Email: info(at)seoexplode(dot)com
Source URL: http://prweb.com/releases/2015/09/prweb12956752.htm
Share: